Show News
Technical yarn and textiles
Antex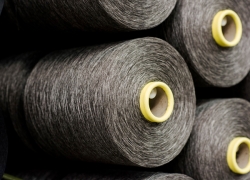 Filament producer, Antex, will present its range of yarns and technical textiles.

The company, which has production plants in Spain, Mexico and Brazil, is able to fulfil a range of filament production, from extrusion process to false-twist texturing, air-texturing, twisting, package dyeing, warping and elastomer interlacing.

---
Advanced lightweight seating for luxury interiors
hyundai-dymos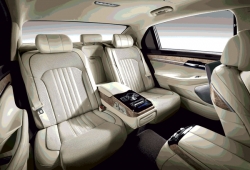 HYUNDAI DYMOS will showcase its premium luxury seating, designed to be both lightweight and to optimize customer comfort.
---
Felt padding for high-performance acoustic insulation
Punteks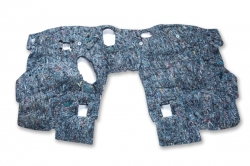 Punteks will present its range of felt pads for high-performance insulation in automotive interior application at Automotive Interiors Expo in Novi, Michigan.
---
NEW – 3D printed end-use parts to any scale for superior production workflow
www.carbon3d.com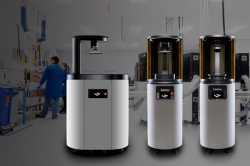 Silicon Valley-based 3D manufacturer Carbon will showcase its recently launched SpeedCell™, a system of securely connected products for 3D scale manufacturing and design.
---
Foam innovations and sensor-controlled safety technology for interiors
Mayser

Foam technology expert Mayser will present its solution for safety technology, including its laminating foam.
---
Woven piping with lighting effects – on show!
Güth & Wolf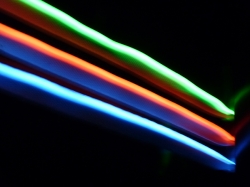 Leading narrow fabric manufacturer Güth & Wolf will present its range of interior taping and piping with LED lighting.

The product line-up includes airbag tapes, Isofix labels, tubular tapes, sling-release tapes, retaining tapes and seam-reinforcing tapes.
---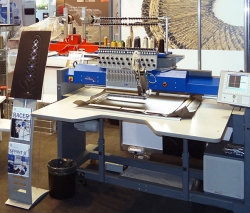 ZSK Technical Embroidery Systems will present its new RACER 1XL 24-needle and color system. This embroidery technology is designed for conductive yarns used in the wiring of electrical components.
---
State-of-the-art chrome-effect plastic finishing on display
Oerlikon Balzers

Oerlikon Balzers will showcase its latest chrome-effect plastic finishing technology, designed for luxury surfaces with less environmental impact than metal equivalents.
---
Versatile flocking for multiple hardwearing interior finishes
American Flock Association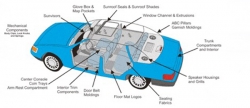 The American Flock Association (AFA), representing flocking and fabric production across North America, will display the latest flock technology for automotive interiors.
---
Double expertise for nonwoven automotive interiors
BBcon
It is not often that two premier automotive interior companies get together to share their expertise from over 100 years R&D experience.
---
Cleaning up that new car smell
Gergonne
Many new car buyers like that new car smell, but as those in the automotive supply chain know, most of the interior in an automobile is composed of plastics and foams.
---
Transforming metal part and component ideas into reality
Veco
If you have an idea for creating a solution for your metal parts, Veco is the organization you want to talk to at Automotive Interiors Expo in Novi, Michigan.
---
Increased tactile robotic touch sensitivity
Syntouch
Machine Touch, created by LA-based SynTouch, has shown that robots are capable of ever-increasing touch sensitivity, even outperforming human experts.
---
Tailored designs for interior touch lighting lenses
Diamond Coatings
Car customers want a lot more sophistication from vehicle interiors these days, and touch lighting is one technology that can really help lift a car interior from the mundane to the luxurious.
---
Mood and task lighting technology
Oshino
Many auto makers, especially those with high-end executive products, want more from their interior lighting than just illumination. The engineers at Oshino know this, and are at the forefront of interior mood and task lighting technology.
---
Sustainable alternative to chrome-plated plastic coatings
Vergason

Vergason Technology, an innovator in physical vapor deposition (PVD) systems and coating services for industry, will present SuperChrome™, a PVD coating that is an environmentally safe alternative to traditional chrome plating on plastic parts.
---
Eliminating molding defects
Roctool
Molding defects, such as weld line or gate blush, can cause blemishes on components, but the engineers at Roctool have a unique technology that helps some of the world's largest brands ensure perfection in molded parts.
---
From CAD to high-end additive manufactured parts – in days
Synergeering
Additive manufacturing, commonly referred to as 3D printing, is already revolutionizing prototyping techniques, and Detroit-based Synergeering is one company that's ahead of the game.
Showcasing its unique additive manufacturing technology and services at Automotive Interiors Expo in Novi, Michigan, Synergeering says it can produce high-end additive manufactured parts from a client's CAD in just days.
---
Latest developments for precise high-pressure forming of large parts
Niebling
Standard thermoforming or vacuum forming can sometimes lead to distortions, but Niebling's latest machine development for large interior parts provides high accuracy and repeatability with less distortion than standard thermoforming or vacuum forming techniques.
---
Innovative Eco-Friendly Chrome Finish for Plastic Components
Hauzer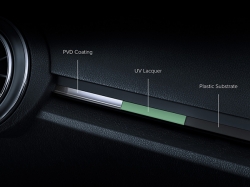 Providing sustainable and green solutions is becoming increasingly important for the automotive world. Unlike other finishing techniques, such as paint and PVD solutions, Cromatipic is an environmentally friendly technology consisting of only two layers: a UV cured lacquer basecoat with PVD coating on top, which means no need for a lacquer top coat, providing many advantages compared with plating on plastics.
---
Custom-made machines and automation for every requirement
mattorgroup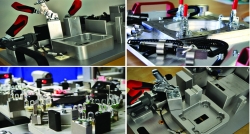 Finding the right tool for the job can be a challenge, especially when it comes to machine processing. Hungary-based Mattor Automatika produces custom-made industrial machines of all kinds, which are often built from the ground up according to the specific needs of the customer.
---
Non-woven specialists showcasing solutions for headliners and seating
Nolar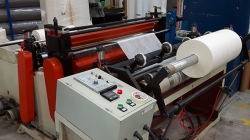 Demonstrating its needlepunch, spunlace, spunbond PP and PET capabilities, as well as its composites range, Nolar Industries will be at Automotive Interiors Expo in Novi, Michigan.
---
High performance sound absorbing materials for seats
Sandler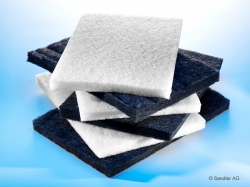 For the automotive industry, materials must do more than just look and feel good. Sound dampening is a key component of Sandler's Sawasorb high-performance non-wovens. These lightweight materials feature excellent sound absorption at low product thickness and include dark colors for visible applications.
---