Free-to-Attend Technology Presentation Stage
---
Day 1: Tuesday, December 5 - morning session
Moderator

Dr Wolfgang Clemens
Director Product Management & Business Development
PolyIC GmbH & Co. KG
Germany
10:30 - 10:50
Tabu: the Italian excellence in the wood dyeing technology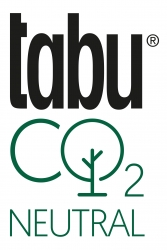 Diego Epifanio
Sales Director
Tabu Spa
Italy
Tabu is the Italian excellence in the wood dyeing technology: it produces natural dyed and multilaminar wood veneers. The first Italian company in the wood sector that declares the environmental impact of its production processes. We fully offset CO2 emissions by investing in renewable energy projects. Tabu operates in the automotive sector since years: the company has chosen to use certified and sustainable FSC wood, meaning products from forests managed in a responsible way.
What the audience will learn
Presentation of the company and explanation about the production of veneers from natural, natural dyed and pre-composed wood for decorations and interior wood products.
Focus on sustainability approach: first Italian company in the wood sector that declares the environmental impact of its production process.
Approach and importance of the Tabu company in the automotive industry.
10:50 - 11:10
Development of sustainable automotive interior components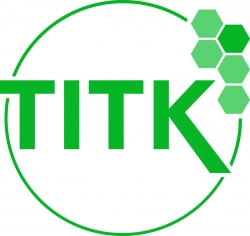 Katrin Ganss
Research Associate
TITK - Thueringisches Institut fuer Textil- und Kunststoff-Forschung e.V.
Germany
CO2-savings and conserving resources during production and use are now important aspects in the manufacture of interior components. As there are different ways to implement these requirements for interior parts, this presentation will take a closer look at possible weight savings, process optimization and the selection of suitable materials like natural fibers or recycled plastics.
11:10 - 11:30
Material challenges for next-generation automotive smart surface

Cliff Woo
Business Development Director
MacDermid Alpha Electronics Solutions
UK
The drive to integrate functionality into decorative surfaces is forcing the development of new electronic materials that allow the creation of circuits and the attachment of components onto substrates not previously used in electronics. The desire for larger, integrated parts has pushed the need for more extreme formability in applications that require high levels of both electrochemical and thermomechanical reliability.
What the audience will learn
Technology of available and future In-Mold technologies
Challenges of integrating formable films and circuits in emerging IME technologies
Testing and validation of emerging IME technology to automotive standards
11:30 - 11:50
WASTEA - plant & bio-based, vegan leather alternatives; new-generation materials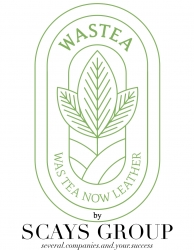 Erdem Dogan
Director
SCAYS GROUP
Turkey
The presenter will share his knowledge of recycling waste materials into new products such as Wastea, a new-generation material made out of industrial waste with no future life. This material can be used vertically in almost all fields, replacing old-fashioned and environmentally harmful materials such as real leather, PU and PVC. Besides the example of Wastea, the speaker will discuss other waste materials and solutions made from them. Afterlife recycling solutions will also be shared.
What the audience will learn
New Generation Materials & Sustainable Solutions
Alternatives to old fashion materials such as real leather, PU & PVC
Possibilities of transforming waste
Natural wastes and their real value
The future of interior materials
11:50 - 12:10
Touch sensor solutions for innovative human-machine interfaces (HMI)

Dr Wolfgang Clemens
Director Product Management & Business Development
PolyIC GmbH & Co. KG
Germany
Dr Clemens will present trends in automotive HMI systems, and how PolyIC follows these trends with the decoration and touch sensor technologies within the KURZ Group. The presentation will show current solutions on the market as well as new prototypes and demonstrators, with special focus on PolyIC's recent smart crystal steering wheel demonstrator, which was made in cooperation with Swarovski. Another highlight will be display stacks with PolyIC touch sensors and KURZ IMD decoration based on plastic panels.
What the audience will learn
Touch sensor technology and trends
HMI trends
Decoration of HMI surfaces
Combination of Decoration and Touch applications
Show cases innovative demonstrators & prototypes
12:10 - 12:30
Evolution of display cover glass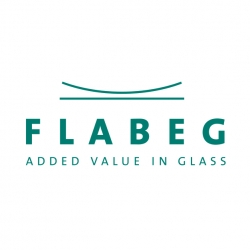 Dr Matthias Schiller
CTO
FLABEG Automotive Glass Group GmbH
Germany
Design requirements of display cover glass as well as the evolution and change in materials requirements will be presented. The audience will be introduced to different coatings and painting possibilities and how they changed over the intervening years. A future concept of newly designed central console with 3D bent glass will be presented to connect the history of traditional display cover glass to the future.
What the audience will learn
previous requirements of display cover glass design
change during the years
future expectations and concepts
12:30 - 12:50
McLaren interior design philosophy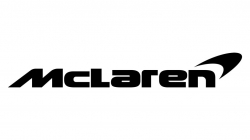 Steve Crijns
Senior Design Manager
McLaren Automotive Ltd
UK
McLaren supercars are known for their engaging driving experience. So what makes a car engaging to drive? And how can design help with this? How do we make the driver feel one with the machine? This talk also expands on the unique challenges that come with designing a McLaren interior such as the specific ergonomics requirements regarding driving at high speed on a track. The talk will then conclude with an insight into the future challenges for supercars with regards to electrification and legislation, but also the future opportunities that autonomous driving and augmented reality can offer to make McLarens even more engaging.
12:50 - 13:10
Touch, force, hover, proximity, haptics … aXiom!

Dr Iyad Nasrallah
Product Line Manager - Force Sensing & Haptics
TouchNetix Ltd
UK
Automotive interior smart surfaces are an unparalleled space for modern HMI features to fuse together and produce a seamless, intuitive experience. This talk highlights how the aXiom product range eliminates design complexity by bringing together capacitive touch, air gestures, force-sensing and haptics into a highly configurable single-chip-solution. TouchNetix has introduced several ground-breaking innovations using these features, which have particular relevance to the automotive industry.
What the audience will learn
Novel functions using capacitive sensing
Ways to introduce functional safety into automotive HMIs
The benefits of a single-chip HMI solution
Day 1: Tuesday, December 5 - afternoon session
Moderator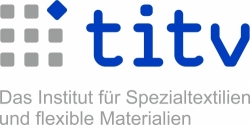 Isabelle Grimm
Project Manager
Textile Research Institute Thuringia-Vogtland (TITV Greiz)
Germany
14:00 - 14:20
How to harmonize the display in a stylish way to the automotive interior space

Takeshi Kihara
Sales & Marketing Manager
Dai Nippon Printing Co.,Ltd.
Japan
DFP; Design Function Panel is the surface decorated translucent panel. DFP can decorate the display surface with any graphical pattern. When the display is off, the display surface is recognized as the conventional interior decor surface. Once, the display is turned on, the display image can be introduce to the decor patterned surface. The advantage of DFP's special surface treatment, the display image quality on the decor surface is almost same with the display image on the display.
What the audience will learn
Hidden display
Innovative future's automotive interior space
Future's automotive HMI
14:20 - 14:40
Lighting and sensors solutions for new generation car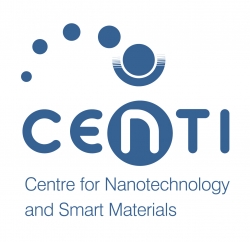 Daniela Campanhã
Team Leader
CeNTI
Portugal
The integration of lighting and sensor solutions has been revolutionizing the automotive industry, enhancing safety, efficiency, and the driving experience. In this scope, printed technologies enabling the production of flexible lighting solutions that can be seamlessly integrated into a vehicle's design, improving both aesthetics and energy efficiency. Furthermore, these can be incorporated with different functionalities, such as in the user´s control and monitoring of the environment, or to improve the comfort.
What the audience will learn
Lighting Solutions
Printed Technologies
Improve the comfort of user
14:40 - 15:00
Evolving proven nonwoven solutions for sustainable innovation

Klemen Pokrivač
Segment Manager of Automotive
Filc d.o.o. a company of Freudenberg
Slovenia
The automotive sector is currently undergoing a massive, industry-wide transition that is requiring manufacturers to re-examine their environmental impact and transition to new materials. At Filc, a company of Freudenberg, we are supporting this trend of futureproofing by pursuing advancements in our production process and investing in developing sustainable products.
15:00 - 15:20
Let light live – IMSE® LightChannels

Dr Thomas Vetter
SVP Global Automotive
TactoTek
Germany
TactoTek® introduces IMSE® LightChannels, an advanced light platform for function, styling, and HMIs to create programmable light structures with revolutionary lighting performance. The platform offers superior light uniformity, intensity, color mixing, and cost benefits by reducing the bill of materials and reducing packaging space compared to traditional lighting solutions. This presentation explains the structure, advantages and main applications of the LightChannels-platform.
What the audience will learn
LightChannels -structure
Advantages of LightChannels-platform
Main applications of LightChannels-platform
15:20 - 15:40
Sensitive and high contrast – FOBA´s next generation UV-laser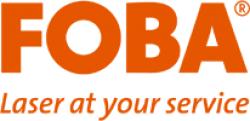 Frank Rehmus
Key Account Manager Automotive OEM
FOBA Laser Marking + Engraving | Alltec Angewandte Laserlicht Technologie GmbH
Germany
With the development of the next generation UV laser, FOBA is building on the success of the fiber laser in the automotive industry. UV lasers are ideally suited for high-contrast laser marking of delicate and sensitive materials due to their short wavelength and correspondingly low heat input during marking. FOBA's new UV laser is more powerful, easy to integrate, durable and thus a perfect fit for the interior design sector.
What the audience will learn
Why UV laser for design themes
For these materials is a UV laser the best choice
What does "Next Generation" mean
15:40 - 16:00
Flax fibre in car interiors - a lightweight and sustainable solution

Nicolas Samson
Senior Sales Manager Automotive Interior
Bcomp Ltd
Switzerland
As mobility is undergoing a revolution to become cleaner, it is key to both reduce the environmental impact of materials and the weight of vehicles which helps reduce energy consumption during use. With Bcomp's flax fibre based composite reinforcements, it is possible to meet both aspects in automotive interior panels. Proven in use cases like the Volvo EX30, Polestar Precept or McLaren's F1 seat, Bcomp's technologies are challenging standard solutions with one based on nature.
What the audience will learn
Benefits of using natural fibres in the automotive sector to not only create more sustainable but also lighter interior components with added benefits (e.g. reduction of C02 footprint, viable end-of-life options, increased vibration damping for better com
Plug and play solution that can easily be integrated into existing production lines. The possibility of implementing a one-step back injection process further enhances efficiency, allowing the materials to seamlessly align with tight time restrictions in
Versatile and innovative aesthetic possibilities delivering various design options and functionality.
Examples of concrete applications with their advantages such as the Volvo EX30 interior with ampliTex™