New products presented at the 2022 show
Messe Stuttgart once again welcomed visitors, speakers and exhibitors to the European edition of Automotive Interiors Expo, held November 8-10.
With innovations being demonstrated across the show floor and on the Technology Presentation Stage, designers and component manufacturers looking to create distinctive automotive interiors had a plethora of suppliers to choose from. From the latest developments in coatings, surfaces, materials, screen-printing, haptic technologies and more, visitors could see and touch a fantastic array of new technologies and solutions from 125+ companies, as well as hear from more than 30 highly anticipated speakers.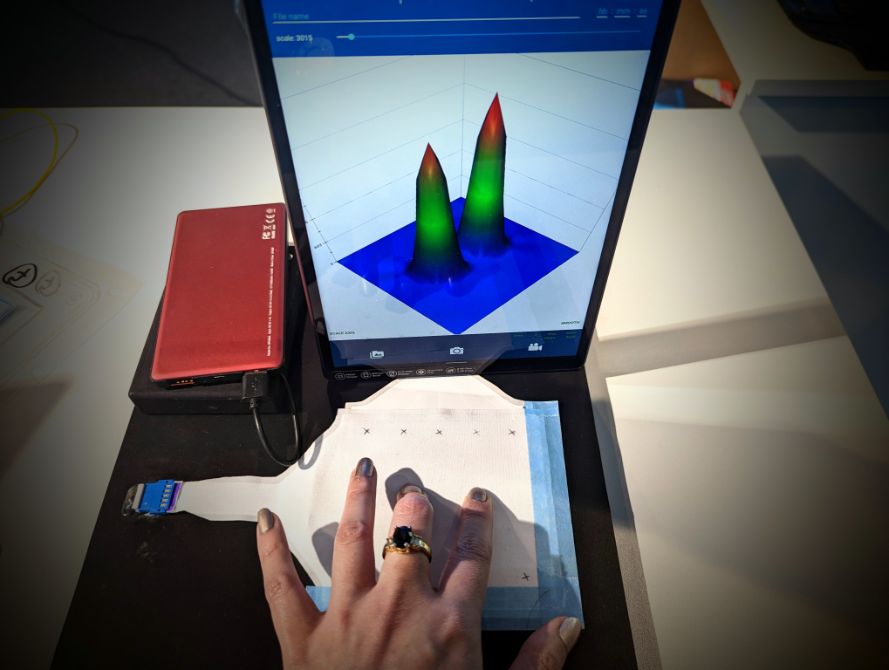 In a live interview, Mark Catchpole, Conductive Transfers' commercial director, spoke about the company's new matrix pressure sensing technology and capacitive touch sensing solution. According to Catchpole, ElastaSens is a screen printing technology that enables thin, lightweight, and cost-effective pressure map sensing solutions for seat occupancy detection and other automotive applications. Regarding ElastaTouch, the printed capacitive touch circuit has been transferred to an automotive-grade MacDermid XtraForm 3D polycarbonate film and then vacuum formed into a complex 3D shape while retaining circuit functionality. Catchpole revealed, "Conductive Transfers and our partners have now completed the first step to creating a new high-yielding and cost-effective in-mold electronics process."
Meanwhile, TG0 showcased its touch-sensing tech for HMIs. The company's marketing director, Shanna Clement Wood, explained how the technology can be implemented anywhere the passenger interacts with the automobile – from center consoles and door handles to armrests and seating. "TG0 tech can transform the car interior into a next-generation driving experience," Clement Wood revealed.
On the subject of the expo, she said, "As one of the key auto interior events of the year, AIX is the ideal opportunity to debut the TG0 Demoset to drive excitement and opportunity for a new area of automotive interiors using our technology. The company has developed a portable interaction library to showcase key interactions to inspire designers and engineers."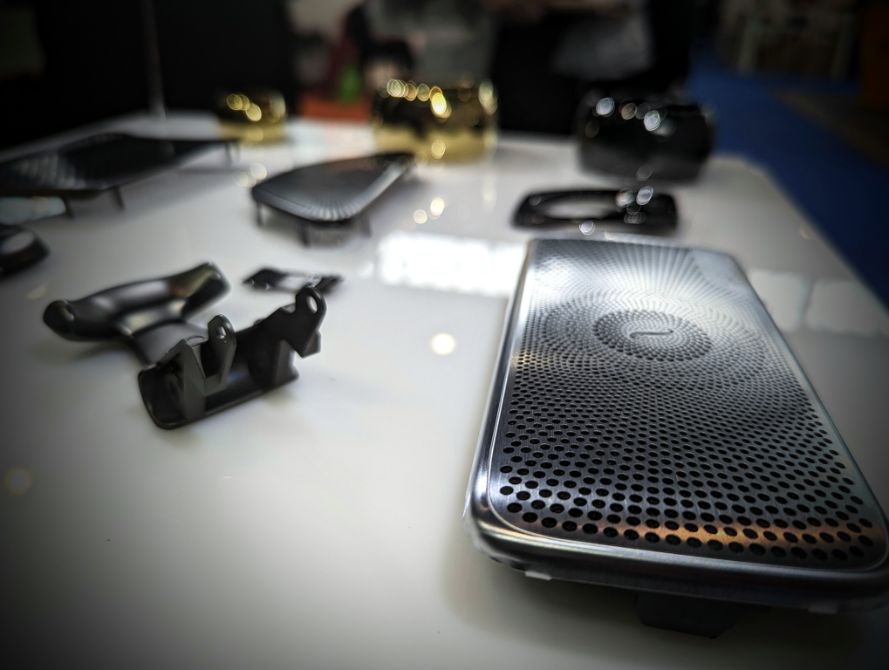 Ionbond – IHI Group was in Stuttgart to highlight the benefits of decorative physical vapor deposition (PVD) coatings for interiors and exteriors. Ron Dielis, global segment manager of deco and sports, explained that the company's Decobond PVD coating can be applied on all electric conductive interior parts that have a galvanic chrome coating. Colors range from gold (24kt or 18kt), copper and rose to nickel, smoky grey, anthracite, black and dark black. "Emissions reduction (and therefore weight reduction) is a huge topic," he said. "To achieve this, many parts are made from plastic, but want to imitate metal. Ionbond's PVD coatings on plastic can emulate metal through the look, feel and touch. The parts must feel genuine, as though they are made from raw earth materials."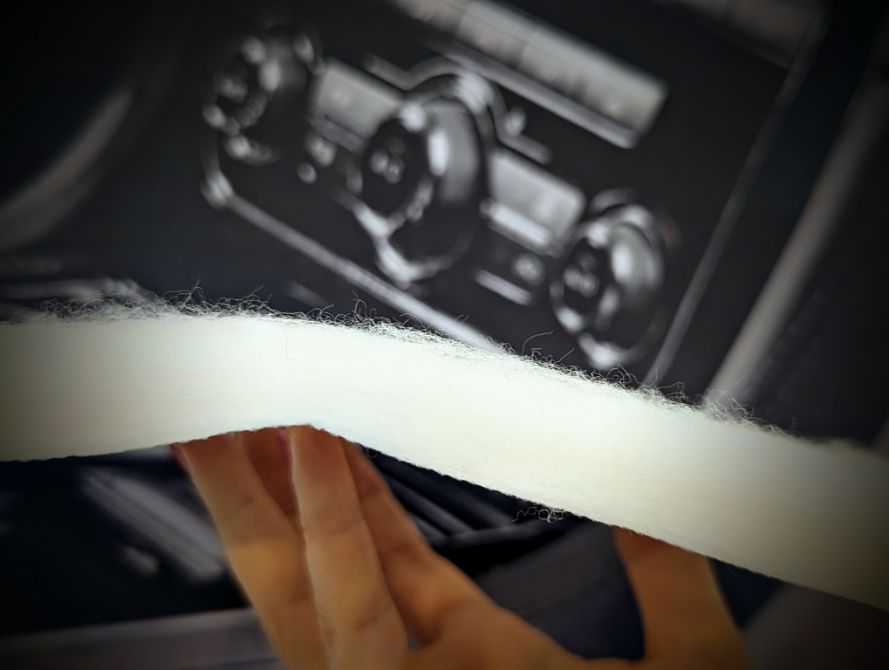 Ultra-light sound absorbers were presented by ORV Manufacturing, suitable for trucks and cars. "Our company believes that taking part in this expo can be the best opportunity to get in touch with new prospects, in particular Tier 1 suppliers, to which ORV can supply its new products for nonwoven car components," said Alvise Bertoncello, the company's sales director.
He continued, "In particular, Valtherm Acoustic 2475 PS represents the peak of ultra-light sound absorbers: it can be applied to all internal parts that could generate the 'resonance chamber effect' and that normally amplify the reverberation effect (such as the car body, trunk, ceiling, pillar and dashboard area). It is perfectly suited for e-mobility, allowing a significant weight reduction compared with classic foams while preserving performance, with advantages both in lightening the total car weight and in the nonwoven's longevity over time."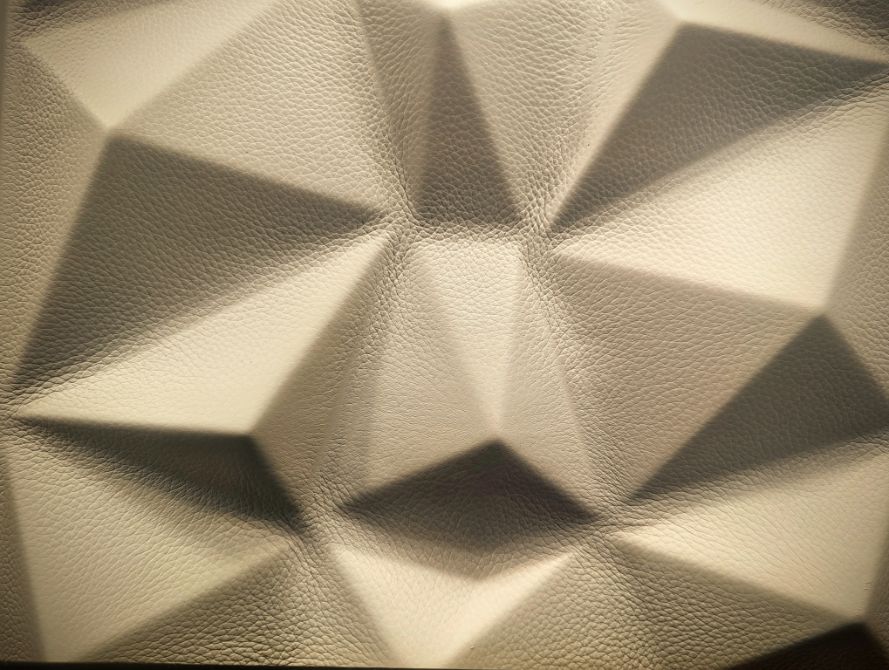 EGAS Consulting showcased Pelle3D's innovative 3D leather thermoforming process. Various samples of leather interior parts were on display, prepared using the leather thermoforming process, including door panels, front header and headrest, demonstrating the potential of this new technology.
Corrado Cingolani, an EGAS management consultant, said, "This exhibition is the most important event in Europe regarding automotive interiors. I can meet all the key people and decision makers from OEMs and Tier 1 suppliers in this business in one place."
The world's first PET foam solutions for the automotive industry based on 100% recycled plastics were displayed by Armacell. According to Belinda Birkenfeld, marketing and communications manager, the company's portfolio of eco-friendly PET foam products with very low ecological footprint contains structural foam cores used in composite sandwich structures for the parcel shelf, trunk floor or EV battery undercover. "The thin flexible sheets are used for vacuum thermoformed parts such as air ducts, door water shields and roof liners," she said. "We are also displaying particle foams for the manufacturing of ready-to-use 3D-shaped foam cores for car body chassis and structural add-on parts."
FeelInGlass, which also exhibited at the recent show in Novi, Michigan, unveiled the company's 'touch and feel' glass developments for future cockpits. "FeelInGlass is introducing novelties linked to its pioneering expertise in decorative glass, including unveiling our new sample collections for incoming trends in 2023, as well as our hot bended cover glass for displays with unexpected shapes," revealed César Colombo, marketing and communication at AGC Glass.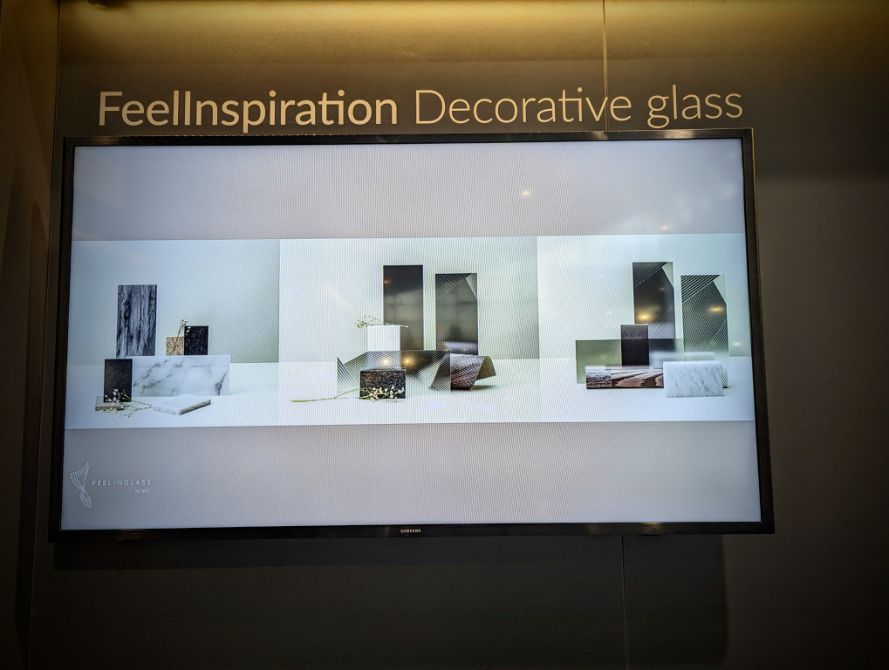 "We provide more than glass-based products, to cope with evolving user experience features. With the need for more connectivity, we are developing innovative ways to integrate more functions through glass, turning it into a smart material. That's why we are constantly innovating toward more incoming uses for tomorrow's mobility."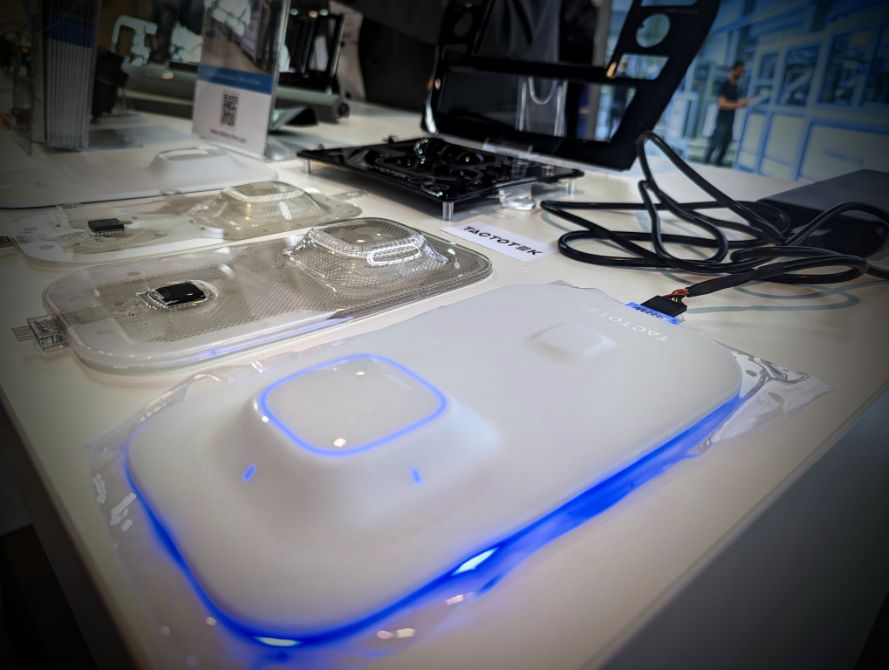 Trends in high-pressure forming for FIM were showcased by Niebling GmbH Formtechnologie. "We have contributed to Automotive Interiors Expo in Stuttgart for many years; it is a fixture in our calendar," enthused Douglas Gray, senior sales manager APAC at Niebling. "There is massive potential in automotive interiors for the FIM process as a greener, higher performing and more durable alternative to paint and laser etching. Demand for capacitive touch, closed surfaces, more decoration options and larger pieces is growing, so we are showing how we can support this with HPF for the FIM process. We are sharing insights on these trends and how our excellent forming solutions and automation can help customers meet these growing challenges."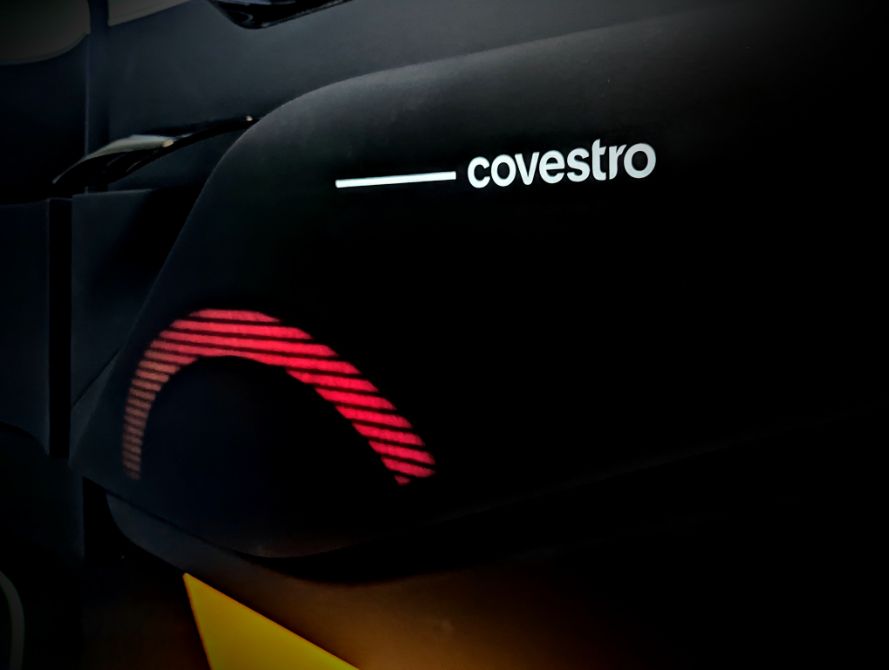 Covestro used the expo to highlight the latest interior automotive trends, including a new roll-up sunroof shade concept, the Nighthawk demonstrator, a drop-in material solution with reduced carbon footprint, and a brand-new concept door panel and dashboard.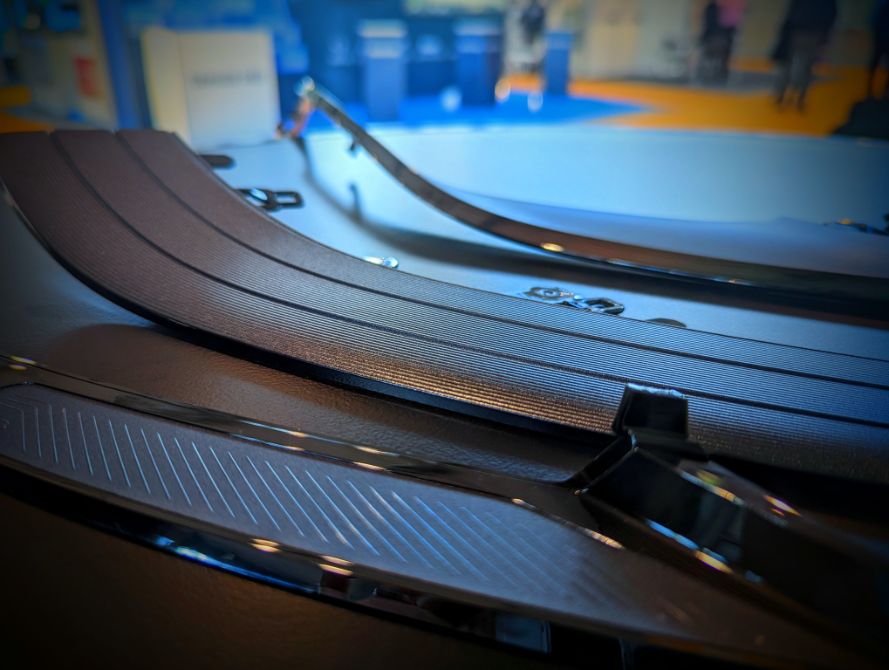 Other notable highlights included value-adding sputtering coatings from Arzuffi; according to Mara Arzuffi, who works in business development at the company, its new Fast-Met Roll sputtering system "is the green alternative to electroplating, with a clean process at room temperature and free from chemical emissions".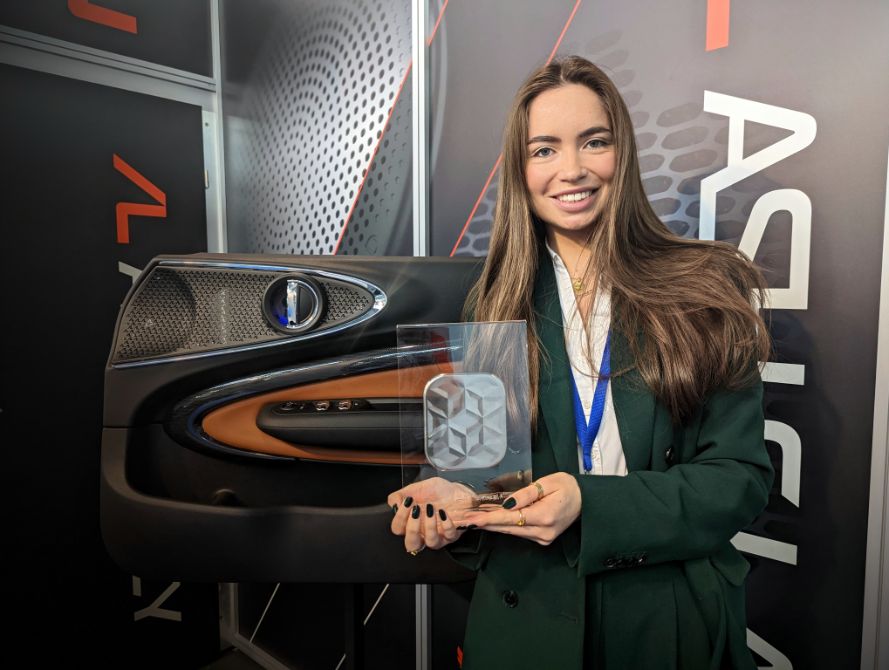 Emily Evans, product manager, vehicle and audio at Ash & Lacy, presented the company's new photo-etching line capabilities: "From speaker grilles and treadplates to powertrain components and personalization, the opportunities are endless without tooling investment."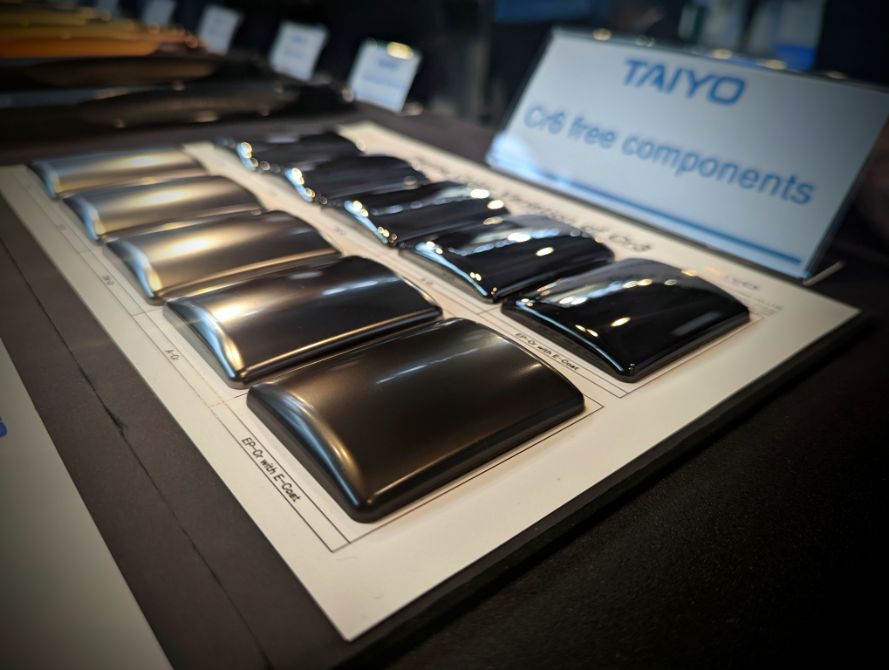 Novi exhibitor Taiyo showcased its advances in electroplating for future interiors: "Decorative chrome plating continues to be the coating of choice as there is no substitution for real metal finishing applications," said Azeem Hamaradeen, general manager at Taiyo. The company also displayed its Chrome 6-free plating line to cater to environmental regulations and move toward sustainable development goals.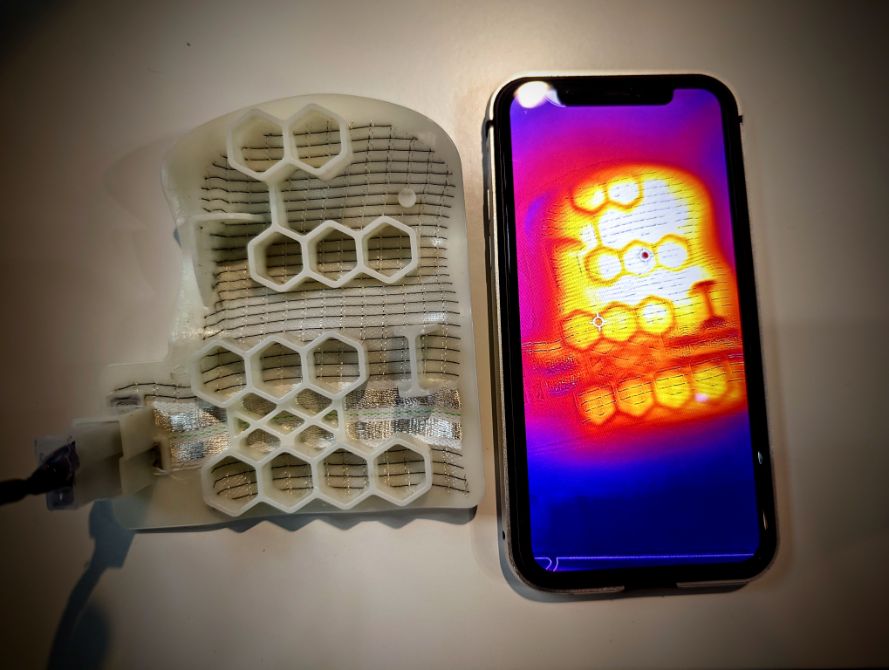 Meanwhile, Sefar Group exhibited its seating fabric that enables new methods of integration, including injection molding, foaming, NFPP or laminating.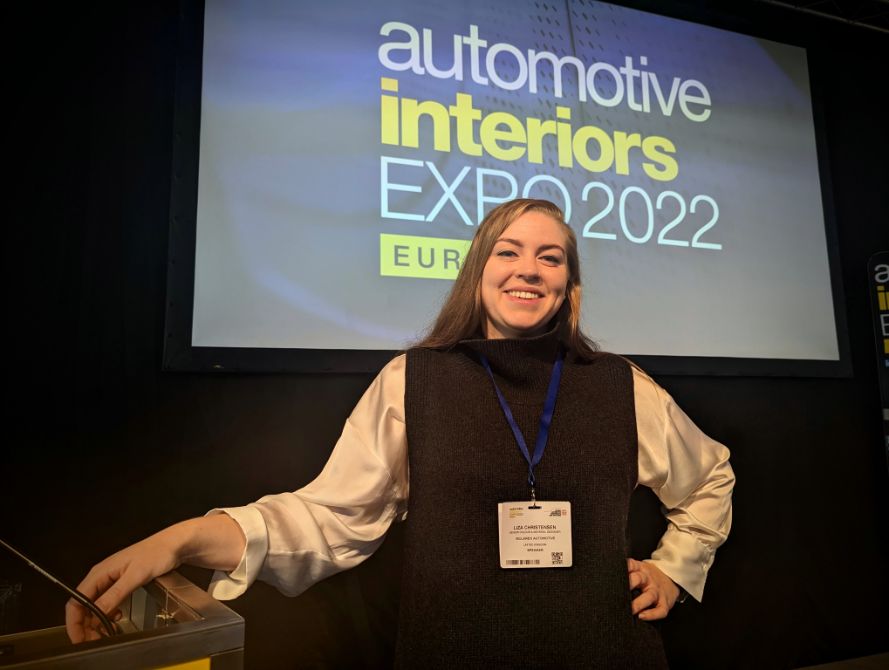 On the Technology Presentation Stage, Liza Christensen, senior color and materials designer at Mclaren Automotive, revealed the importance of color and materials design within the development of the Elva and the emotional connection it brings customers. Launched in 2019 as part of the Ultima Series, she explained how McLaren's lightest road car to date drove a new concept of 'blurred boundaries' – seamlessly blending the exterior and interior, while pushing many design innovations.
"Elva represents the special requirements of an interior that is open to the elements, delivering light weight and the functionalities of a track vehicle," she said. "We also think about the tactility, textures and design details that make it a luxury product without distracting from the ultimate goal of the driver's connection with the elements and the road, heightening the sense of speed. It's a privilege to work on pioneering vehicles. We're proud and we want to share this experience at Automotive Interiors Expo in Stuttgart."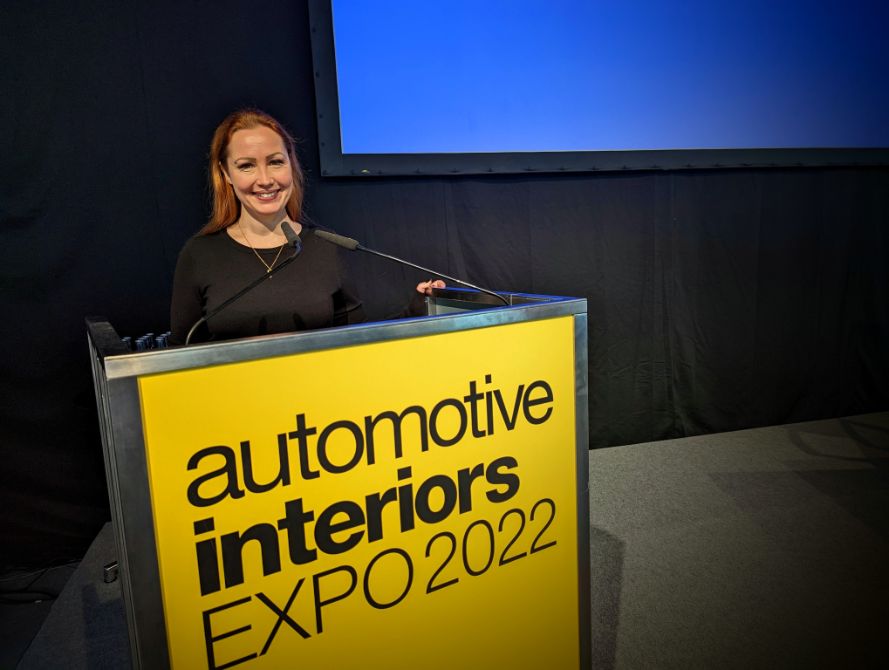 Speaking about the integration of active haptic feedback in HMI, Elisa Santella, managing director at Grewus, revealed: "Active haptics in automotive is a visible trend. The first reason is safety: anything you can do to help people not take their eyes off the road is essential! Reconciling safety with connectivity is a key challenge driving the development of next-generation vehicle HMIs. The second is improving the HMI experience for the driver and more possibilities to configure the car according to the requirements [of each driver type]. But, of course, there is design freedom in the surfaces, just as in the design of the haptics."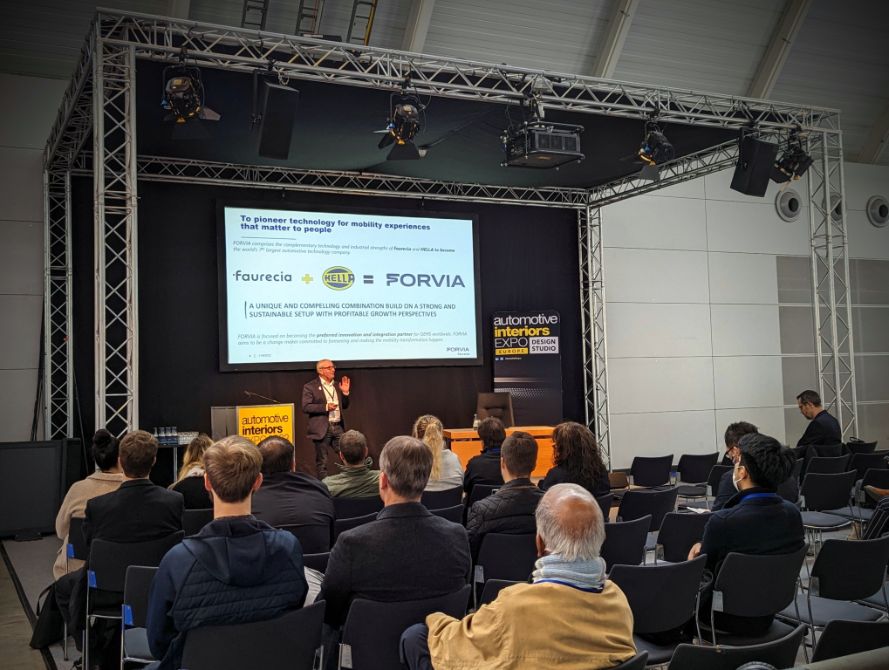 James Gourlay, technical director at designLED, a Forvia company, gave a presentation focused on personalized interior lighting to enhance the user experience and avoid cognitive overload. "Personalization is the ultimate customization in user experience [UX]," he stated. "Light is increasingly used to personalize automotive interiors, for many tasks – decorative and functional use cases. Simple features like the adjustment of color for different driving modes are widespread. However, the user customization of cockpit information displays for personalization is also becoming common. We see a convergence of these technologies and capabilities, where interior lighting converges with displays, and lighting evolves into low-resolution display surface backlighting."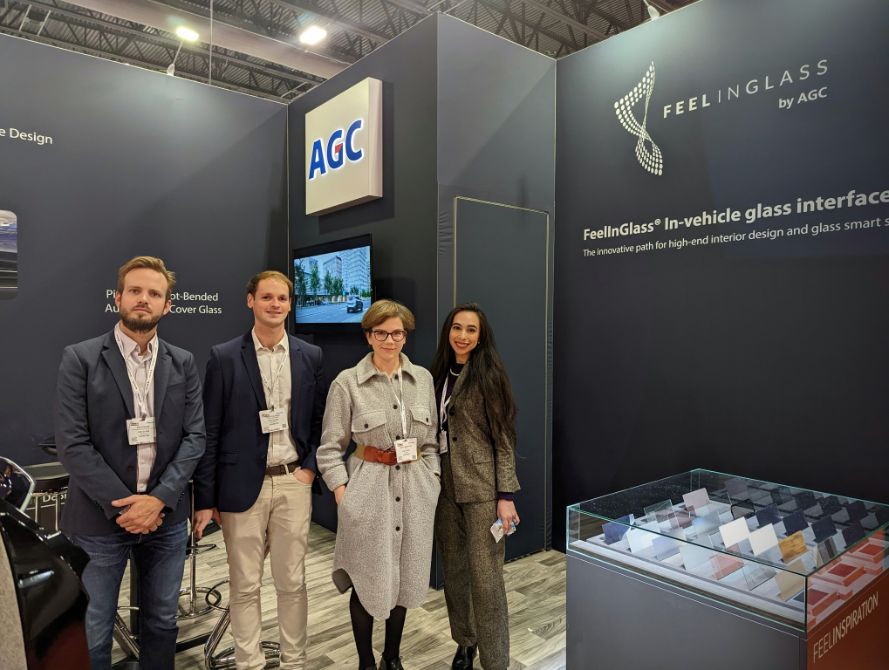 Automotive Interiors Expo's Charlotte Iggulden (right) with representatives from AGC/FeelInGlass. Charlotte said about the show, "It was a pleasure to meet the innovators helping to drive the current and future trends"