Free-to-Attend Technology Presentation Stage
---
Day 2: Wednesday, December 6 - morning session
Moderator

Jörg Günther
Managing Director at KIMW Prüf- und Analyse GmbH and Board of Directors at
Kunststoff-Institut Lüdenscheid
Germany
10:30 - 10:50
Mass customisation: customer designs translated in manufacturing files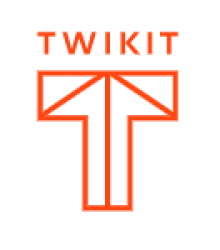 Xavier Troquet
Head of Sales
Twikit Nv
Belgium
The trend of hyper-individualisation is accelerating. Customers want unique products, also in automotive. Ferrari's CEO attributed the fantastic 2022 results largely to hyper-individualisation. Luxury & Mainstream brands are looking into this. The challenge is switching to production with a high degree of variation. Twikit translates the unique customer needs directly into a manufacturable file (automatically fed into the supply chain). Enabling hyper-individualisation at OEM scale.
What the audience will learn
How to automate flows behind individualisation
How to allow your customers to visualise individualisation
How to scale sales of individual, high value parts
How to involve the supply chain
How to optimise the Data of individualised products
10:50 - 11:10
The edge of plastronics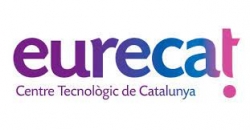 Iker Arroyo
Head of In Mould Electronics
Eurecat - Technology Centre of Catalonia
Spain
Plastronics is evolving to fulfill the needs of most mobility sectors. As requirements increase, the technology is also experiencing quantum leaps to be able to integrate low-cost high-performance printed electronics inside of structural plastic parts. A new automotive use case will be presented, diving deep into the challenges in the thermoforming process. In addition, specific details on the limits of thermoformability will be described.
11:10 - 11:30
Textile automotive innovations open new scenarios and opportunities

Cristina Oliveira
Materials Engineer
CITEVE - Technological Center for Textile and Clothing
Portugal
The automotive industry is experiencing a revolutionary transformation. Global interference, sustainability concerns, technological advances, and new consumer habits are transforming this industry on many levels, opening new opportunities. CITEVE, as a Technological Center, identified and responded to these challenges by promoting innovations with focus on sustainability, comfort, smart applications, 3D printing, new interior concepts, lightweight and high-performance material developments.
What the audience will learn
Automotive Textile Innovations
R&D Automotive Projects
CITEVE as a Technological Center
11:30 - 11:50
The touch of excellence: haptic advancements in automotive UX

Thomas Farnoux
Partnership Manager
Actronika
France
In today's rapidly evolving digital landscape, haptics emerge as the missing link in technology, allowing us to reconnect with users on a profound level. Imagine a world where every touch feels like a genuine interaction. Haptic technology adds elegance by eliminating clunky buttons and enhances trust and user safety. Join us in this presentation to discover the captivating realm of haptics, showcasing its remarkable impact on the automotive industry and beyond.
What the audience will learn
Haptic technology plays a significant role in enhancing user experiences in the automotive industry. It is employed to create tactile sensations that improve the interaction between users and their vehicles.
Haptic feedback can improve safety by providing tactile alerts and responses, such as steering wheel vibrations for lane departure warnings or collision avoidance systems, contributing to safer driving.
Companies in the automotive industry can gain a competitive advantage by investing in haptic technology and user experience enhancements. It sets them apart in a crowded market.
11:50 - 12:10
Integrated printed smart surface sensing and heating innovations

Atte Kaskihalme
Sales and Business Development
Forciot Oy
Finland
As the EV industry is setting up new requirements for energy saving, cost-effectiviness and sustainability, the leading automotive companies are developing new solutions of printed stretchable electronics to combine sensing and heating in car interiors. In this session Forciot will present new innovative technology solutions, how the thin stretchable printed sensors and heaters can be used for steering wheel, seating and panel functions and how they add comfort, safety and manufacturability.
What the audience will learn
What are the benefits of the printed heating and sensing functionality
What is the printed technology used in sensor and heater solutions
How the printed electronics sensing and heating can be integrated in applications
12:10 - 12:30
Non-hexa Cr6 free plastic plating: eco-friendly, state-of the-art plating

Tetsuma Deguchi
Assistant Manager
Taiyo Manufacturing Co., Ltd
Germany
Since the REACH regulation restricted the use of hexavalent chrome (Cr6) in 2017 and established a sunset date in 2030 for its usage in the European Union, alternative manufacturing methods for plastic components without Cr6 usage has been a hot topic. Taiyo's non-hexa is a unique technology that enables decorative chrome plating for automotive components without making use of hexavalent chrome during the whole plating process. Mass production started in 2022 and has been active ever since.
What the audience will learn
REACH Regulation and Cr6 usage
Current situation of plating of plastics
Plating of plastics without Cr6 usage
Eco-friendly and sustainable manufacturing processes
Day 2: Wednesday, December 6 - afternoon session
Moderator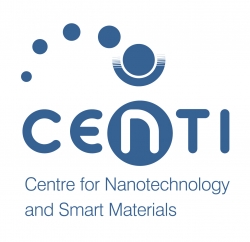 Fábio Loureiro
Researcher
CeNTI - Centre for Nanotechnology and Smart Materials
Portugal
14:00 - 14:20
Gamification in automotive
Elisa Santella
Managing Director
GREWUS GmbH
Germany
Haptics & gamification is not just an effective way to engage customers & create loyalty. The idea behind it all is using games to strengthen and differentiate the brand. The trends are multimodal HMI & autonomous driving. The "cockpit of the future" will become a new living room, workspace & virtual social environment. Passengers will expect entertainment & gaming in the car. The quality of XR experience will provide a new dimension of brand experience & differentiation between OEMs.
What the audience will learn
Gamification in Automotive
Haptic Trends
HMI in Automotive
Autonomous Driving
active Haptics
14:20 - 14:40
Innovative solutions to enhance the thermal comfort in vehicle interiors with optimized energy consumption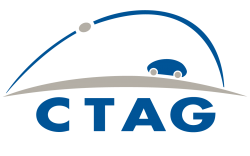 Raquel Ledo Bañobre
Head of Materials Innovation
CTAG - Centro Tecnológico de Automoción de Galicia
Spain
14:40 - 15:00
DraKo - wireless contacting of overmolded electronics

Jörg Günther
Managing Director at KIMW Prüf- und Analyse GmbH and Board of Directors at
Kunststoff-Institut Lüdenscheid
Germany
Integration of functions is an important aspect of modern control elements, among other things. One challenge is the contacting of such parts, which is necessary for power supply and data transmission. Up to now, cable or connector-bound solutions have been the state of the art. DraKo is the first solution for wireless supply control elements with touch operation and LED lighting in a molded part with energy and the ability to connect them to higher-level systems.
What the audience will learn
Possibility of wireless connection for plastic moulded parts
Advanced sensor and electronic integration
Film Insert Moulding
Design aspects
15:00 - 15:20
New functional solutions to create a living space in the automotive interior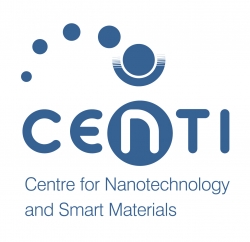 Fábio Loureiro
Researcher
CeNTI - Centre for Nanotechnology and Smart Materials
Portugal
The demand for new concepts and new solutions, that contribute to making the automotive cabin a "third living space", has increased in recent years. In this way, new solutions with innovative functionalities on the automotive surfaces will be presented. Technologies and solutions to develop easy-cleaning and self-healing surfaces and substrates with higher thermal comfort for automotive interior will be highlighted.
What the audience will learn
overview of solutions and approaches to achieve suction function
additive manufacturing and their advantages for automotive sector
preliminary results related to suction solutions
15:20 - 15:40
Multifunctional seat design concept for passengers aged 3 and over

Lieven Landsmann
Design Student
Hochschule Reutlingen
Germany
With the sharing economy in the vehicle sector, interiors will be needed in the future that can respond spontaneously and highly flexibly to passengers' needs. In his BA design thesis work, Lieven Landsmann has developed a seat for the rear of the vehicle that can transport all persons from the age of 3 without additional effort and fully automatically, and also enables interaction between child and parent during the journey.
What the audience will learn
design for future mobility
modular seating system
design for autonomous driving
seat design
family experience
15:40 - 16:00
Breaking boundaries in automotive design: LFR for seamless laser ablation

Ardalan Masoumi
Business Development Manager
ACSYS Lasertechnik GmbH
Germany
High precision layer-by-layer ablation of paint or coatings from parts without damaging the underlying material can be accomplished with ACSYS' sophisticated Large Field Removal (LFR) technology, whenever large working areas of 2,000 x 2,000mm are required. In fact, the entire area can be processed without axis movement, opening up new degrees of freedom in the design of products, components and styling elements. Experience seamless machining using LFR®️, leaving no visible gaps or overlaps.
What the audience will learn
The potential of Large Field Removal (LFR) in automotive design
Seamless surfaces for enhanced aesthetics with laser ablation
Design flexibility and creativity for day-night-design and beyond
Advancements in manufacturing capabilities by using LFR
Engineered surfaces (i.e. anti-fingerprint) on large scale parts