Free-to-Attend Technology Presentation Stage
---
Day 3: Thursday, December 7 - morning session
Moderator

Bert Suffis
Sales & Innovation Director
JSP
France
10:30 - 10:50
Aesthetic quality control for luxury and smart surfaces in car interiors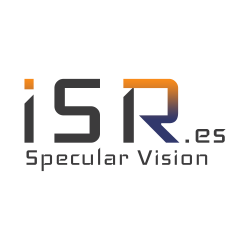 David Bonillo Martínez
Business Development Manager
ISR Specular Vision
Spain
Aesthetic quality is a must for the automotive interior surface nowadays. The high value of the surface doesn't allow any imperfections on it and it needs to be controlled strictly. ISR Specular Vision has the technology and the experience in aesthetic quality control of interiors surfaces such as, Smartbarts, Interior Lightings or Decorative Trims. All in one process, giving feedback of quality and production efficiency. The presentation shows the artificial vision technology and its potential.
What the audience will learn
Artificial Vision technology for surface quality control
Potential of production optimization, by connecting the process to the quality control
Large view of defects on surfaces that can be detected
Influence of the process on the defects generation
10:50 - 11:10
Sustainable EPP solutions to meet the Green Deal

Mathieu Guenet
Innovation Manager
JSP
France
Closed-loop recycling is a hot topic in the EPP industry. As a global raw material supplier JSP is leading the way with recycled ARPRO-EPP, driving the change from material to end-of-life to meet the requirements of the Green Deal. This presentation will focus on the use of recycled EPP in high-precision interior components to minimise the carbon footprint during the full lifecycle. Case studies of various OEMs, such as Volvo and BMW will be used to illustrate the use of digital tools to rationalize resources during the design and manufacturing process to optimise the performance of seats, center console, instrument or trim panels. The savings in terms of weight, production cost, and ultimately carbon footprint will be highlighted. Finally, tangible examples of the use of recycled ARPRO-EPP in series production of interior solutions will confirm that a closed-loop recycling network for EPP is a reality and forms a solid basis to meet the end of life requirements as stipulated by the Green Deal.
What the audience will learn
Details of recycled EPP, in terms of mechanical and LCA performance
Digital tools to optimise the design and manufacturing of complex EPP components
Operational details of EPP closed-loop recycling network
11:10 - 11:30
Carbon footprint and sustainability of plating on plastics

Bernd Frank
GMF - OEM GMF / Key Account Management
Atotech Deutschland GmbH & Co. KG
Germany
As a leading surface finishing brand, we are committed to promoting sustainability, enhancing environmental performance, and resource efficiency, and adopting ambitious frameworks. Our presentation covers two key aspects. The first is sustainable plating for the automotive industry, Cr(VI)-free and non-PFAS, offering durability and quality. The second is a carbon footprint study of electroplating, analyzing materials and energy use for optimization, including a comparison with alternative technologies.
What the audience will learn
Production proven chromium-free pretreatment of plastics
Sustainable decorative plating alternatives without hexavalent chromium and without PFAS
Life cycle assessment of decorative electroplating in comparison to alternative chromium-like appearing technologies
Contribution of decorative electroplating for a low carbon footprint in the automotive industry
11:30 - 11:50
3D-printed electronics seamless intelligence at hand

Steve Paschky
Managing Director
Saralon GmbH
Germany
In automotive industry, where enhanced safety, improved interactivity, and visually satisfying interfaces are paramount, the potential of 3D-PE is truly promising. Mechanical, electronic, and optical functions are integrated all at once, simplifying design complexities and placing intelligence directly at the drivers' and passengers' fingertips. IME at the forefront, PE possesses the potential to create compelling driving experiences through integration of printed sensors, displays, and light.
What the audience will learn
Printed Electronics
Embedding smart functionalities into 3D objects is possible through In-Mold Electronics (IME)
Integration of printed sensors, displays, light, heating
Flexible lightweight electronics
Stretchable conductive inks for textile applications
11:50 - 12:10
Glass organic ink solution for automotive

Kevin Kong
Field Service Manager
Encres DUBUIT
France
Each of these " applications involves specialized ink formulations and printing processes tailored to the specific requirements of the product. 1, Black mask ink integration with LCD screen. 2, Wood decoration effect high transparent ink for cover glass LCD screen. 3, Sunroof light diffusion ink. This type of ink might be used to create a diffusing or scattering effect, reducing glare and ensuring uniform light distribution within the vehicle cabin.
What the audience will learn
Black mask ink
Wood decoration effect
Sunroof light diffusion