Speaker Details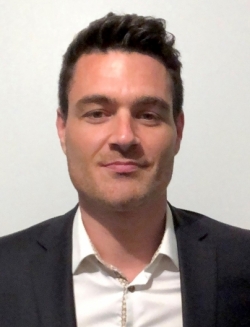 Mathieu Guenet
In his current role as Innovation Manager, Mathieu and his team develop sustainable solutions for key markets including, Automotive, HVAC-R and Packaging, and focus on hybrid systems using an eco-design philosophy. He has launched applications such as the integrated front-end, modular electronics unit, and stand-alone seating solutions. Before joining JSP, Mathieu spent 12 years working on modular systems and lightweight solutions in the automotive industry.
---
Presentation
Sustainable EPP solutions to meet the Green Deal
Closed-loop recycling is a hot topic in the EPP industry. As a global raw material supplier JSP is leading the way with recycled ARPRO-EPP, driving the change from material to end-of-life to meet the requirements of the Green Deal. This presentation will focus on the use of recycled EPP in high-precision interior components to minimise the carbon footprint during the full lifecycle. Case studies of various OEMs, such as Volvo and BMW will be used to illustrate the use of digital tools to rationalize resources during the design and manufacturing process to optimise the performance of seats, center console, instrument or trim panels. The savings in terms of weight, production cost, and ultimately carbon footprint will be highlighted. Finally, tangible examples of the use of recycled ARPRO-EPP in series production of interior solutions will confirm that a closed-loop recycling network for EPP is a reality and forms a solid basis to meet the end of life requirements as stipulated by the Green Deal.