Speaker Details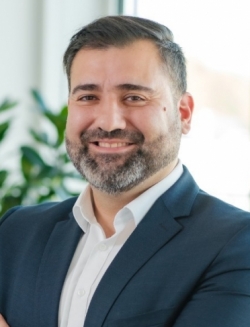 Ardalan Masoumi
Ardalan Masoumi is a genuine team player who has led numerous projects in mechanical engineering to success with his determination and an analytical mindset. More than 15 years of experience in international business, especially in the field of laser technology, make him a skilled communicator in both Business Development & Sales.
---
Presentation
Breaking boundaries in automotive design: LFR for seamless laser ablation
High precision layer-by-layer ablation of paint or coatings from parts without damaging the underlying material can be accomplished with ACSYS' sophisticated Large Field Removal (LFR) technology, whenever large working areas of 2,000 x 2,000mm are required. In fact, the entire area can be processed without axis movement, opening up new degrees of freedom in the design of products, components and styling elements. Experience seamless machining using LFR®️, leaving no visible gaps or overlaps.