Speaker Details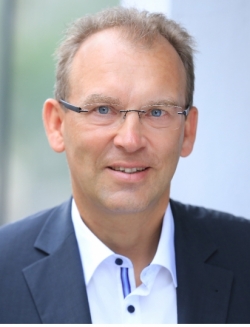 Wolfgang Clemens
Dr. Wolfgang Clemens studied physics at the University of Cologne, he earned his doctorate at the research center in Juelich in thin magnetic films. Dr. Clemens worked with Siemens Corporate Technology as leading project manager. He was in charge of the development and application of magnetic sensors. Subsequently, he became project leader for the development of integrated polymer circuits (IPC). He is cofounder of PolyIC, starting in November 2003.
---
Presentation
Touch sensor solutions for innovative human-machine interfaces (HMI)
Dr Clemens will present trends in automotive HMI systems, and how PolyIC follows these trends with the decoration and touch sensor technologies within the KURZ Group. The presentation will show current solutions on the market as well as new prototypes and demonstrators, with special focus on PolyIC's recent smart crystal steering wheel demonstrator, which was made in cooperation with Swarovski. Another highlight will be display stacks with PolyIC touch sensors and KURZ IMD decoration based on plastic panels.