Speaker Details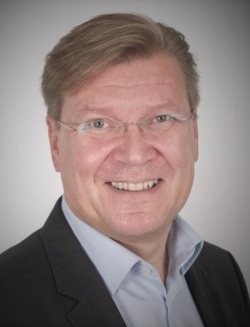 Atte Kaskihalme
Atte Kaskihalme is a Sales Director at Forciot and leading sales and business development in field of stretchable sensor solutions in automotive and logistics. Atte is an experienced sales and business development professional with more than 30 years of international business in logistics and transportation. Before joining Forciot, he worked 15 years in RFID and sensor technology and earlier at Siemens telecommunications. Atte has a BSc in Computer Science from Turku University.
---
Presentation
Integrated printed smart surface sensing and heating innovations
As the EV industry is setting up new requirements for energy saving, cost-effectiviness and sustainability, the leading automotive companies are developing new solutions of printed stretchable electronics to combine sensing and heating in car interiors. In this session Forciot will present new innovative technology solutions, how the thin stretchable printed sensors and heaters can be used for steering wheel, seating and panel functions and how they add comfort, safety and manufacturability.