Speaker Details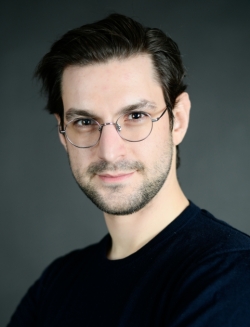 Thomas Farnoux
Thomas is the Partnership Manager of Actronika, a start-up specializing in haptics. Thomas develops partnership projects in the automotive industry with our clients to create the next generation of user experiences through the sense of touch. He has a dual approach to technology development, pushing the adoption of haptics in the industry through simpler and more affordable integration with automotive suppliers; and the development of high-end haptics through the development of concepts cars of the future directly with automotive brands.
---
Presentation
The touch of excellence: haptic advancements in automotive UX
In today's rapidly evolving digital landscape, haptics emerge as the missing link in technology, allowing us to reconnect with users on a profound level. Imagine a world where every touch feels like a genuine interaction. Haptic technology adds elegance by eliminating clunky buttons and enhances trust and user safety. Join us in this presentation to discover the captivating realm of haptics, showcasing its remarkable impact on the automotive industry and beyond.